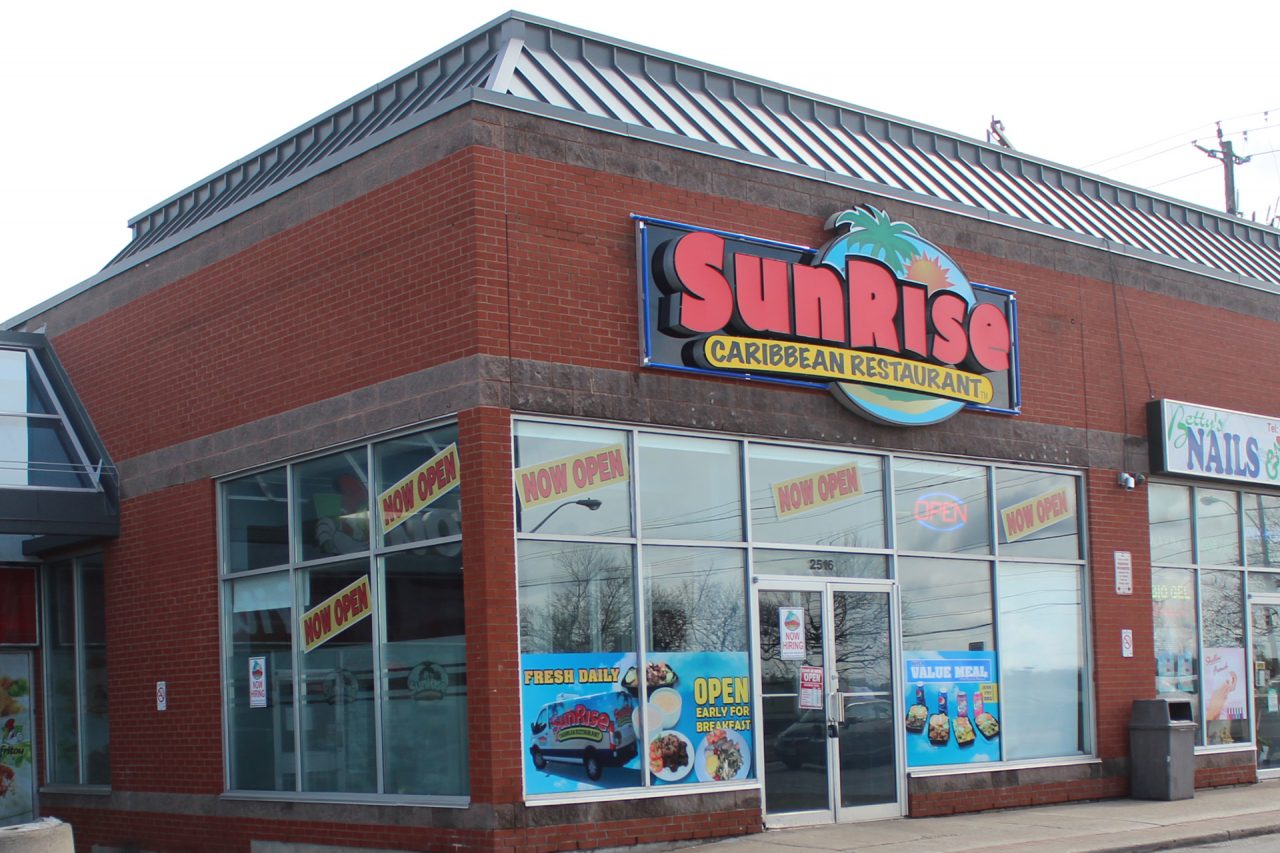 ---
Sunrise Finch and Islington
Sunrise One Caribbean Restaurant decided to expand the Sunrise Franchise to another busy intersection in Toronto; located at North York, Finch and Islington. This Intersection connects Etobicoke and North York; it is considered a border between the two districts. Therefore it is a great location to allow the Rexdale community, Weston Rd. community, and our plaza neighbour, the Ardwick community; to enjoy our affordable Great tasting Caribbean Food.
As there are many offices, schools, buildings, and houses in this area, we want to invite and encourage the workers, teachers, and others that would typically enjoy their breakfast from Coffee Time at this location, to explore and enjoy our breakfast options; we have our famous Ackee and Saltfish, Okra, Porridge, and many other options available for breakfast.  We also want to encourage them to come back for lunch and/or dinner.
---
Sunrise One Caribbean Restaurant built this location from scratch, with the intentions of creating a more comfortable space, where customers can sit down to eat and enjoy their meal.
Usually, we would play Caribbean culture related programs on the television set, to add to the Caribbean vibe of the restaurant.
We want to connect with the community, and encourage people to learn about our Caribbean culture, while also learning and adapting to the people and cultures in the area, to inspire new additions to our menu options.
---
---
We open at 7am and close at 11pm -12am every day, in order to serve community members that are up and about throughout the day.
This location is east of Islington coming down Finch Ave.; it is located at the first plaza on your left. The plaza also includes a Beer Store, TD Bank and BMO bank.
If you are travelling west coming down Finch from Weston Rd., It is the last plaza before you reach Islington.
---