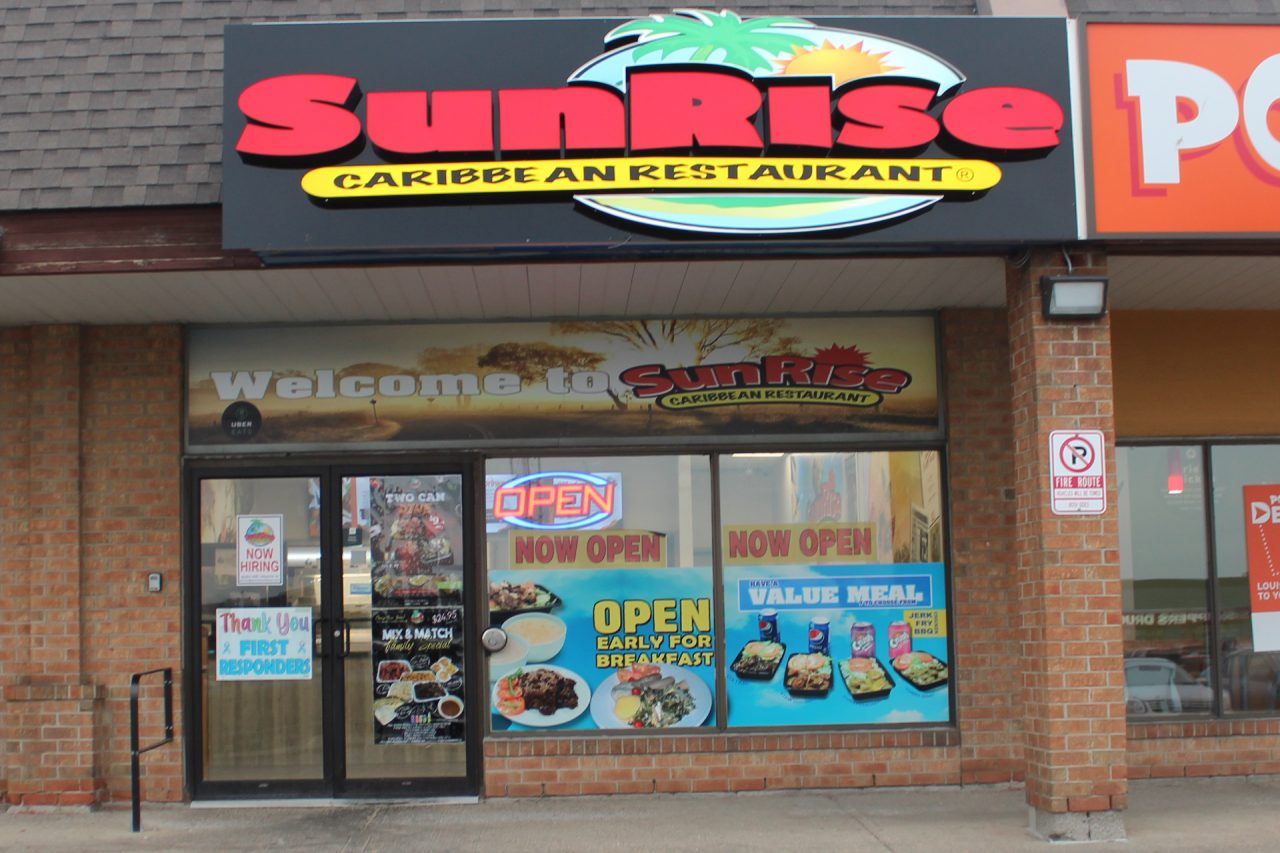 ---
Sunrise One Caribbean Restaurant decided to expand the Sunrise Franchise to another busy plaza and intersection in the Brampton area; Heart Lake Plaza located north west of Sandalwood and Kennedy. As Brampton stands as the city with the second largest black population in the Greater Toronto Area, Sunrise Caribbean feels like its only right to serve our own Caribbean and black community with great, affordable food.
With Brampton still representing a very diverse community that knows all cultures, it is our pleasure to serve people from every ethic group, as we have. While Caribbean's love our breakfast, blacks all together love our consistency of great food and convenience; and even further the large Indian community and other races in Brampton love that Caribbean taste, especially with our many options to choose from including our veggie (vegan/vegetarian) options.
---
Sunrise One Caribbean Restaurant aims to create scholarship programs in partnerships with the schools and communities of each area, for many of our locations.
To give a better option than McDonalds, Popeyes, and other fast food restaurants that open till late, serving the community processed food.
To reduce the cost of food by improving business models of multiple locations and buying bulk.
To introduce more veggie (vegan/vegetarian) options and other meal options, in order to include and serve those with specific dietary needs.
To connect with the community, listen, construct and implement solutions for any issues that are going on in those areas.
To make Sunrise Restaurant locations a hub for progress, where the new day starts with a Sun Rise.
---
---
We open at 8am and close at 12am the next day. We want to allow community members that are up and about throughout the day to take advantage.
This location is located on the east side on Heart Lake plaza. It is closer to Kennedy, so if travelling east coming down sandalwood, you pass the Conestoga Dr. entrance, and make the left available left at the Shoppers Drug Mart Plaza or Bank of Montreal; and its on your right side (east). If travelling north up Kennedy you pass Sandalwood and make the first left into the Kennedy entrance. Sunrise Caribbean is right beside the Popeyes and Subway, which is in-between the Beer store and Metro grocery store.
Also, Heart Lake is a Brampton Transit certified stop, so please feel free to quickly walk to Sunrise Caribbean in-between or at the beginning or end of your travels. We will be sure to serve you fast.
---