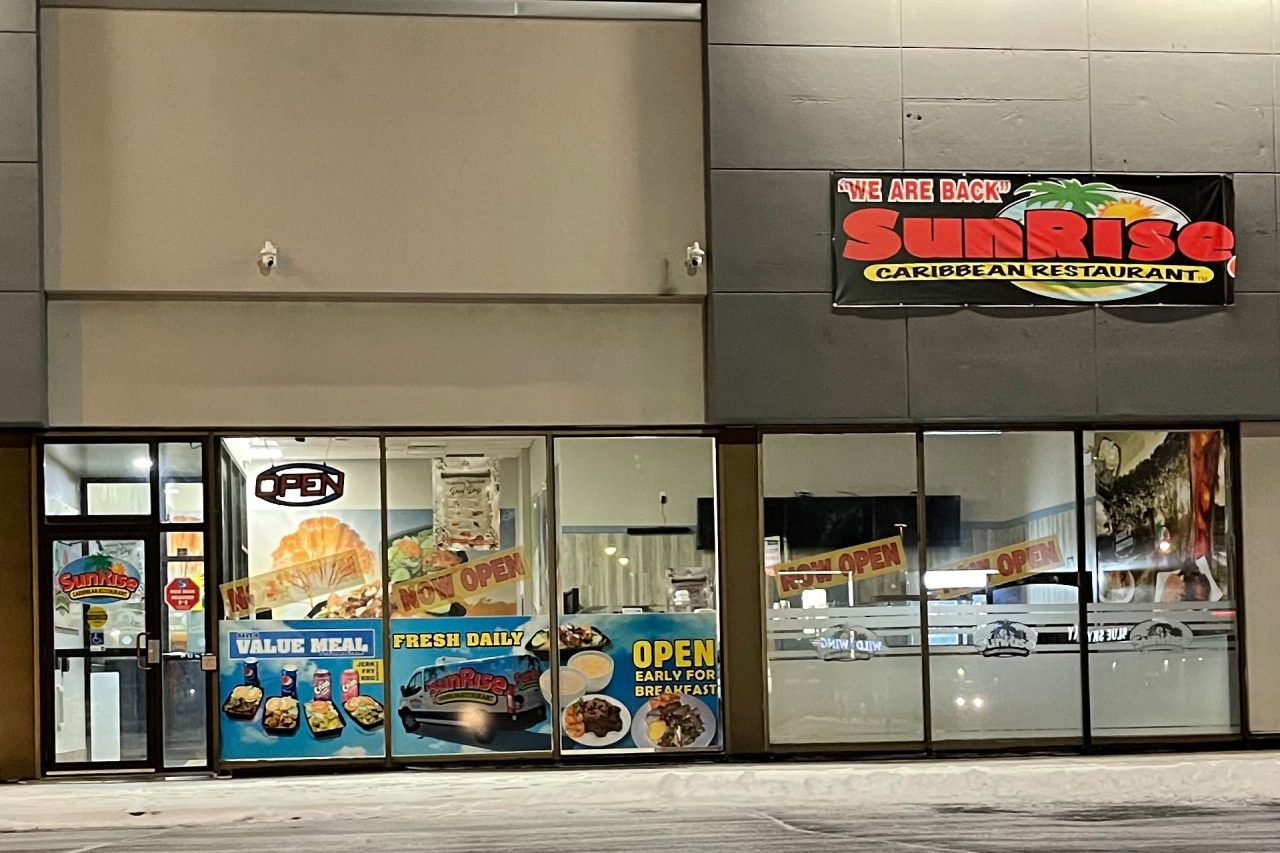 ---
Sunrise One Caribbean Restaurant decided to expand the Sunrise Franchise to another busy intersection in Toronto, North York, Finch and Islington. This Intersection connects Etobicoke and North York, as it is considered a border between the two. Therefore it is a great location to allow the Rexdale community all the way to Weston Rd. community, to our plaza neighbour, the Ardwick community; to enjoy our affordable Great tasting Caribbean Food.
With many work places, schools, buildings and houses in this area who are workers, teachers and people that use to enjoy Coffee Time as this exact location, we want to allow them to continue to enjoy their breakfast here with our famous Ackee and Saltfish, Orka, porridge and more options for breakfast. While still coming back for Lunch and/or Dinner.
---
Sunrise Caribbean Restaurant was happily serving the Jane and Wilson community for years before this new modified location.
Many Sunrise customers remember Sunrise Caribbean at Falstaff, which was one of our first locations.
Later we moved a little north to this location at North Sheridan Mall, where we remained for a couple years.
Recently due to management and lease complications, the restaurant was taking over by American Caribbean Restaurant company, Golden Krust.
But since Torontonians are loyal to Canadians, we were getting a high demand to come back, as the community enjoyed our home based Caribbean food more.
In 2020, we acquired back this location, with plans to continue serving this community and never looking back or stopping again.
Plenty of sitting space to enjoy your meals and multiple staff working to ensure your real food is served fast!
---
---
We open at 8am and close at 12am the next day. We want to allow community members that are up and about throughout the day to take advantage.
This location is west of Jane coming down Wilson Ave. Inside the North Sheridan Mall, by the entrance closest to the Winners. Right across the street from the burger king, which is on the opposite side on Wilson. If driving through the mall drive way, you must drive west of the LCBO, and Pizza Pizza. We are also before the 7-Eleven and the Beer Store. If you are on the mall entrance side with the Walmart you are on the wrong side, keep driving against the mall and turn right with the mall when you reach the KFC. This is one of our bigger locations, so you wont miss us.
---