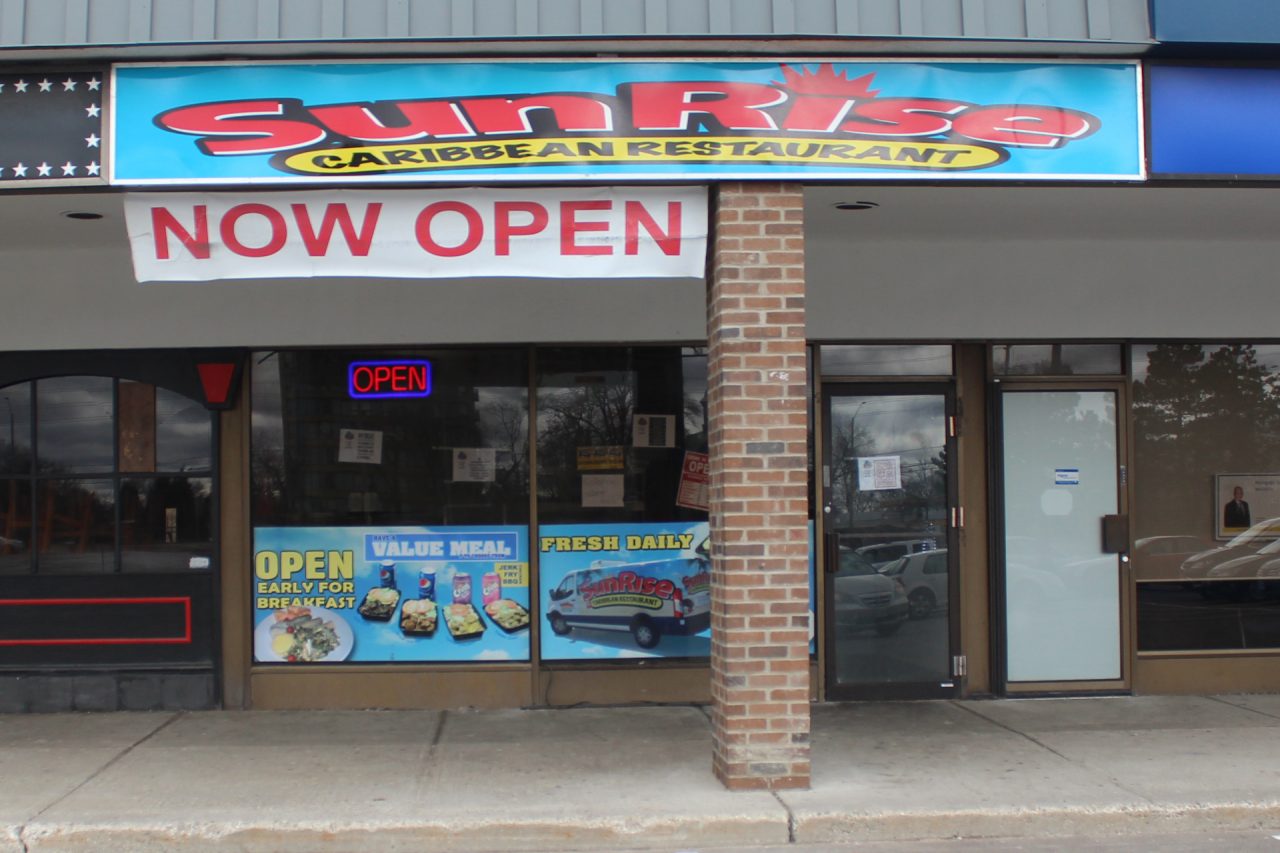 ---
Sunrise One Caribbean Restaurant is proud to say that this is currently our first and only Sunrise Caribbean Restaurant location in Mississauga. We are very appreciative to serve the Mississauga community the best Caribbean food in town.
We are sure that this will not be our last location in Mississauga. With the aim to integrate all Sunrise franchises as one, we currently have other locations in Mississauga that we hope to bring our same deals to. Sunrise One plans to stay active with the community by increasing our online engagement, and always staying connected with our customers, to ensure optimal customer satisfaction.
---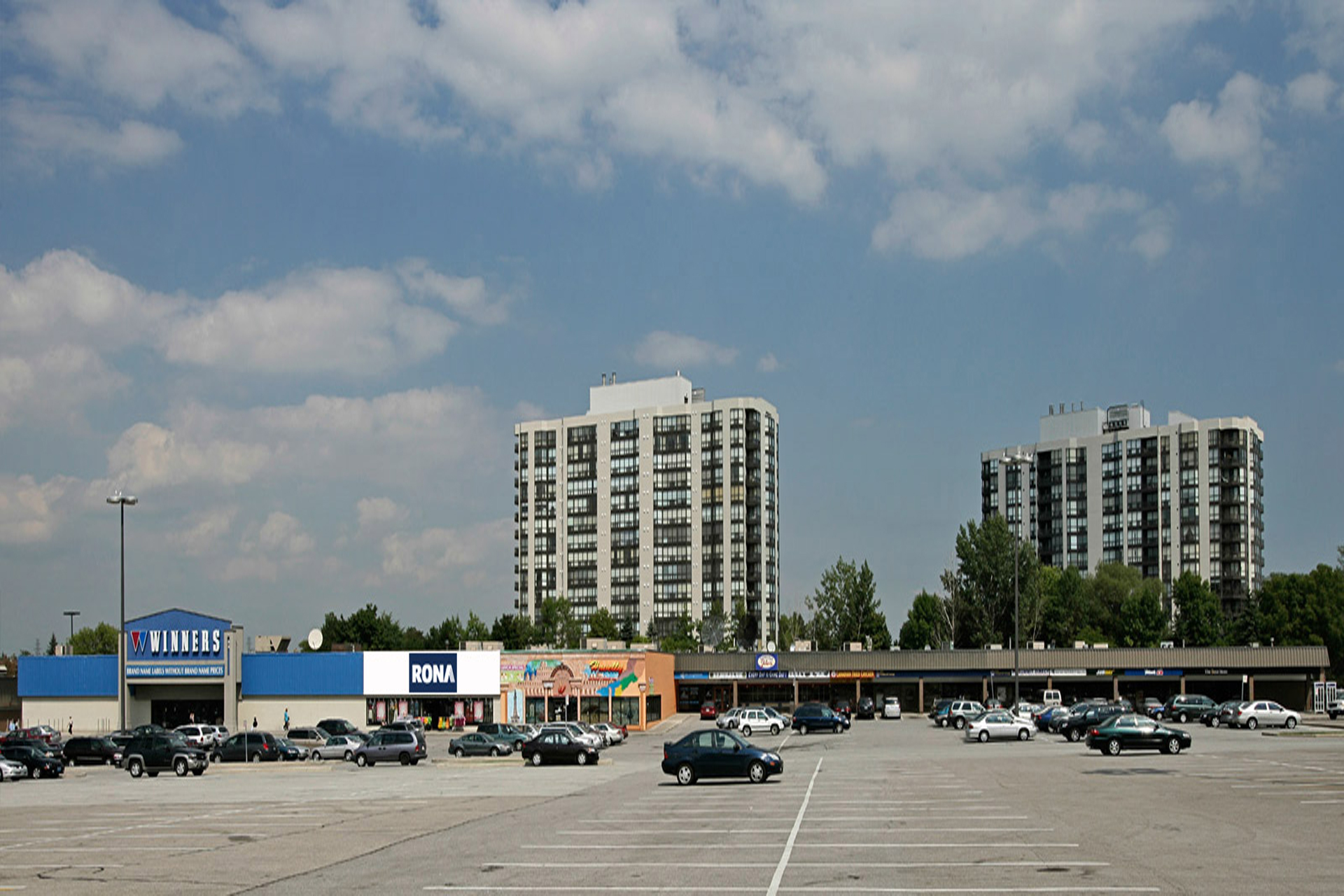 ---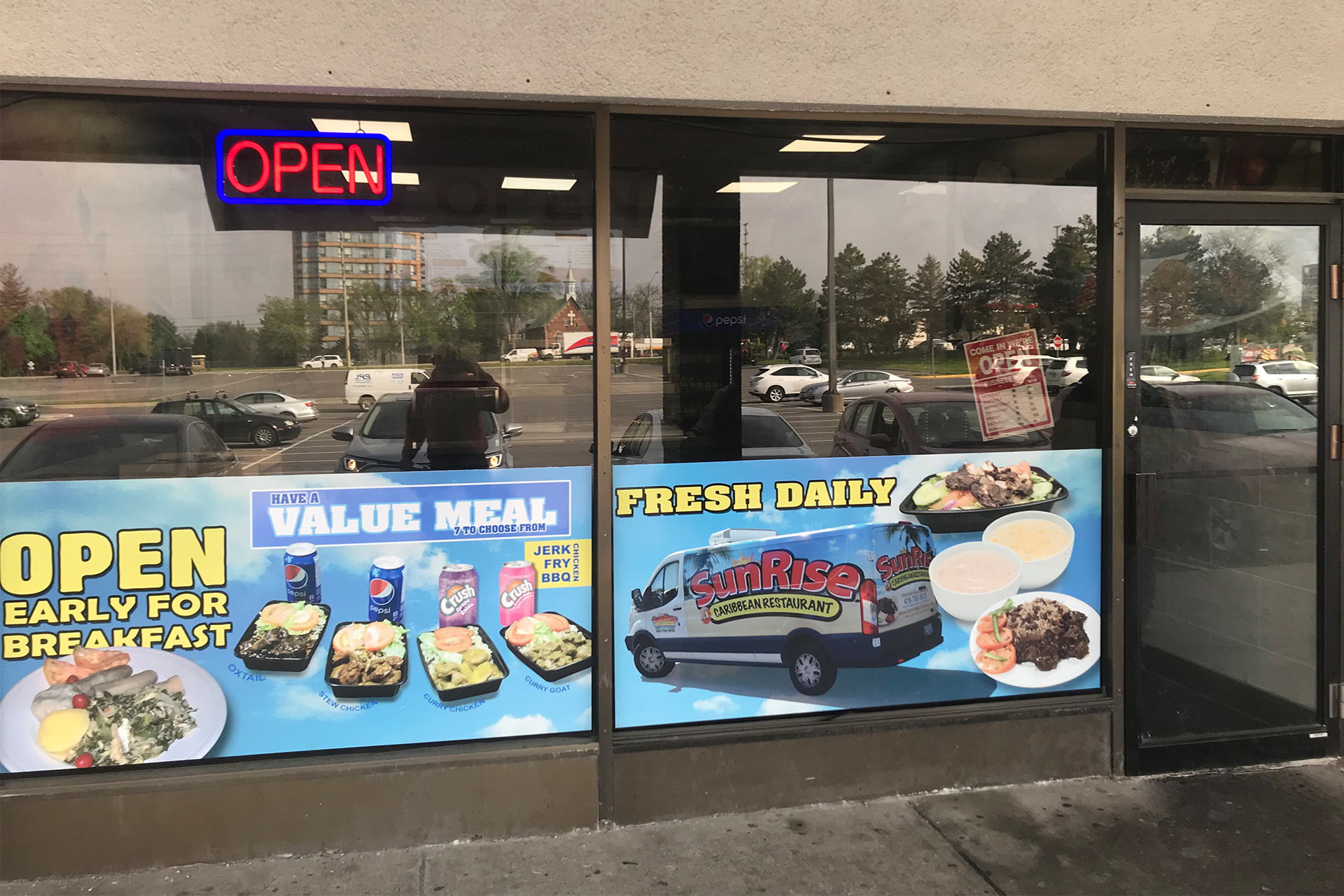 ---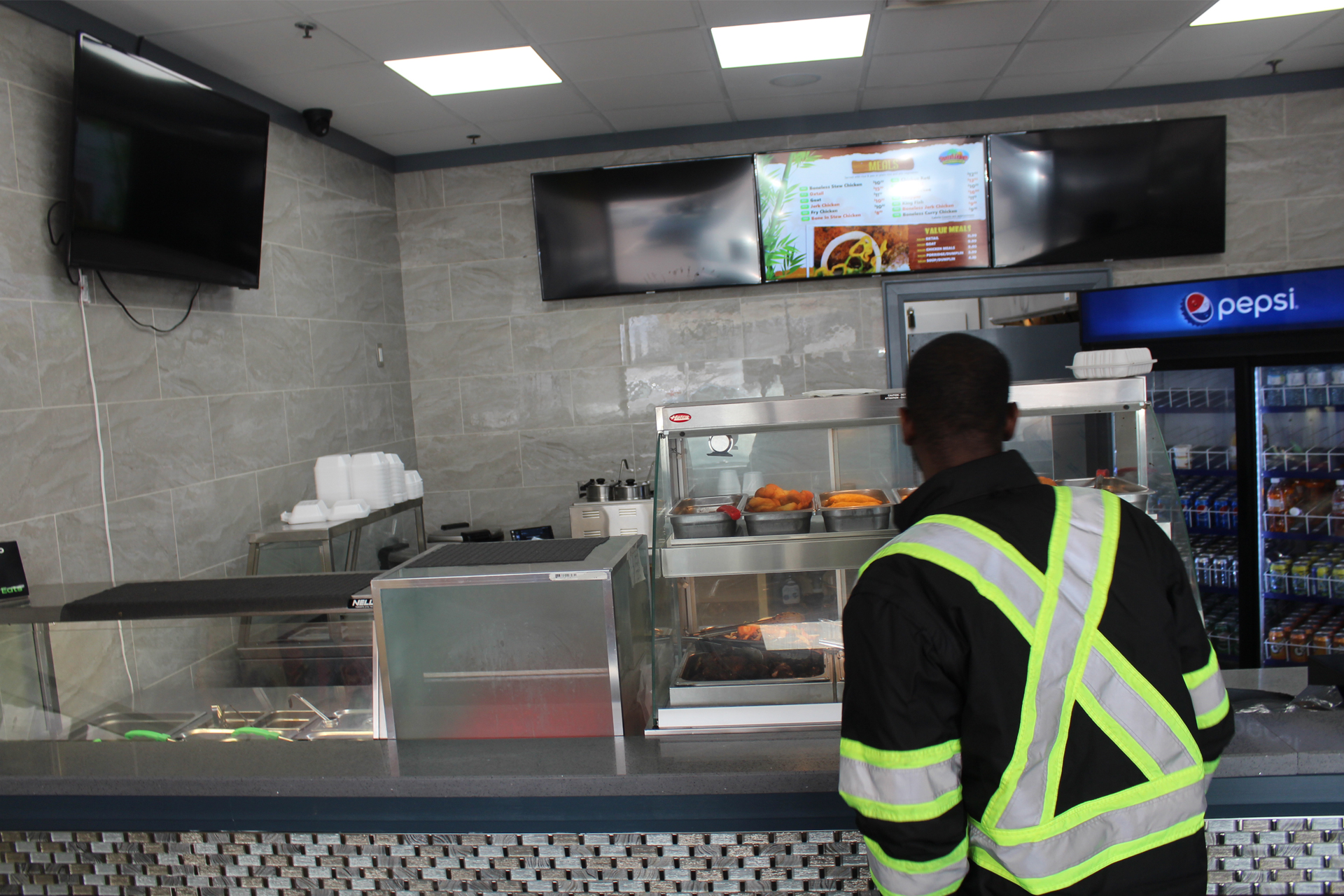 ---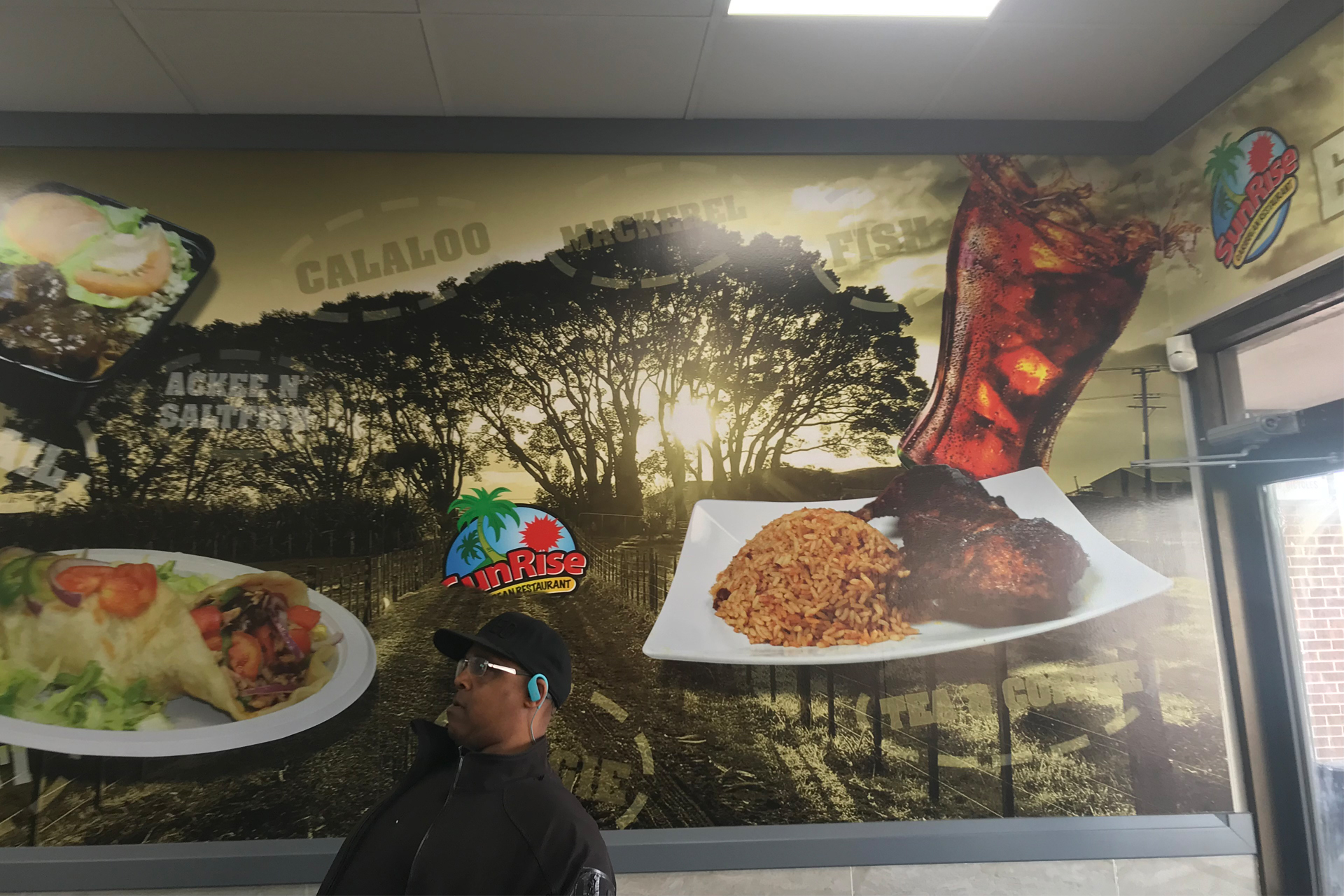 ---
---
We have already started a workplace campaign in this area; our goal is to provide delicious meals to workers, from various offices to industrial shops. We have made it possible for workers in the area to purchase large meals for as little as $5, depending on the quantities, with free drinks included, extra sides, etc.
We have received a few request to offer dishes with white meat, and we are actively working towards fulfilling this request for the community.
We have introduced wraps to our menu, since it was highly requested, and we are now working towards expanding our item options for the wraps.
---
---
Rockwood Mall is located on the north east corner of Dixie Rd. and Burnhamthorpe Rd.; coming south down Dixie, it is on your left before you reach Burnhamthorpe. If you are coming from this way, you must make a left turn into the main mall entrance traffic light, as you are not able to make a left into the plaza from Burnhamthorpe; although we are located close to the Burnhamthorpe side of Rockwood Mall. If you are travelling west down Burnhamthorpe, you can make a right into the mall entrance before Dixie, and you will be right in front of the strip where Sunrise One Caribbean Restaurant is located. We are right next to the Wild Wings, Fat Bastard Burrito Co, Royal Bank, Subway, and Beer Store; on the same side as the Burger King.
---